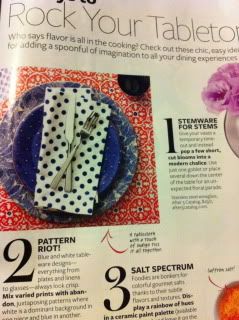 Before I pawn off my mags to my buddy (I believe in passing magazines on and/recycling them!), I chanced upon a couple of rather useful tips that I thought worth sharing!
When is the best time to buy? Savvy shopping tips from learnvest.com and taken from InStyle magazine, Nov issue, p203 (Not all may apply since the mag is from the States however if you shop online, some might work
Jan – Winter boots and coats. Longer you wait, deeper sales will be.
Feb – Cameras. New models come out now, so you can scoop up last year's at a discount.
Mar – Perfume. Go after Vday and you'll be able to score a sweet deal.
Apr – Sneakers. Countdown for bikini season begins. Sales offer more incentive to hit the gym.
May –  Sweaters and cashmere. Prices can be reduced by as much as 40% now.
June – Men's suits. Pre and post Father's Day sales mean lower prices on clothes for him.
July – Makeup. Head to Nordstrom's annual for rare discounts on departmental store brands.
Aug –  Sandals. Retailers slash prices to clean out their stock. Plan for next summer or a mid-winter getaway.
Sep – Airfare. About 8weeks before Thanksgiving, prices start taking their final descent.
Oct-  Jeans. Anything that didn't sell during back-to-school season is now cheaper.
Nov –  Bathing suits. They can be as much as 90% off as retailers make room for holiday March.
Dec – It's the slow season for weddings (but get in now, before the holiday proposals).
10 ways (some of) to rock your tabletop (and some tips) stolen off from InStyle Sep issue, p621-626 (I've re-edited the wordings!)
1) Give your vases a temporary break and substitute with wine glasses to hold a few stalks of short blooms.
2) Pattern riot (as pictured!). Doesn't always have to be perfectly matched in patterns. Mix varied patterns with juxtaposing patterns where white is a dominant background in one piece and blue in another. Keep it cohesive be selecting blues with similar tones. Instead of using blues, I'm sure it works with reds, yellows, oranges, greens. Just keep it to one shade! And yes! Polka dots!!!
3) Fancy fold for napkin – begin with a linen/thick paper napkin folded into a perfect square with the folded edge at the bottom (i.e. crease on napkin should be at the bottom and it folds upwards). Pull down the top layer of the fabric from the top right hand corner, to create a triangle so top right corner meets bottom left. Fold the napkin back into thirds, forming a rectangular pocket in front. Insert cutlery into pocket of napkin and add a sprig of rosemary or note for the guest!
4) Encased florals. Instead of allowing blooms to peep over the top of a clear glass vase and overflow at the top, choose a flower with a sculptural shape, trim stem to fit the height of the vase and place it in an inch or two of water.
5) Tray chic. Replace table mats with modern trays (think wooden Japanese minimalist trays) and place just a large round plate with a smaller (contrast colored) plate top with an oversized textured linen napkin where the length of the napkin is longer than the diameter of the plates. Add just a fork, knife and spoon on the side. Clearing up will be easier as all crockery and cutlery sit on the tray.
Finally, one more cool tip for avid iPad users – cool cooking apps
1) The Photo Cookbook at $5 for recipes ranging from tomato ratatouille to sesame salmon shown in step by step snapshots (hey! sounds like my recipe guides 😛 ).
2) Mark Bittman's How to Cook Everything for iPad at $10 has over 2,000 recipes with a handy timer.
P.S Quick question – with the proliferation of iPads and other digital devices, everything including fashion reads come in a digital form. Do you still read physical magazines? Because I still do! I have a huge stack sitting at The Studio as I speak and I just love the actual flipping through of a magazine, the beautiful layouts and even smell of freshly printed pages. Insane I know!
2 Responses to "Snippets"
zhing Says:
October 28th, 2011 at 08:30

awesome tips!! i also buy my christmas wrapper & tags after christmas. and squirrel them away until the next year!!

holiday prints seldom go out of fashion!

xx

Andrea Says:
October 29th, 2011 at 12:27

Hehe agree! Those never go out so buying post season for next year is brilliant!
Leave a Reply