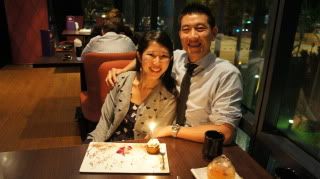 Birthday celebrations to us is just another excuse to try out a new restaurant and enjoy a dining experience together. T has been talking about Dozo ever since he dined there with his colleagues. He was impressed with the quality of food, the presentation and use of modern techniques like epsuma and dehydration at a very affordable pricing of SGD59.90++ (for dinner) for a 7 course meal. He even likened it to 2 Michelin Star Benu, which I begged to differ. Though Dozo is good, Benu had deeper complexities in the techniques and innovations used in the presentation and creation of the dish. There were many levels and layers of flavors and it was a whole new culinary experience. But since T liked Dozo so much, it was only apt that I suggested Dozo for his birthday celebrations (he suggested ODP but I thought we'll save that for later since everyone is already raving about it 😛 )
What impressed me most was the high level of service at Dozo. Singapore restauranteurs – that is the level of service you should strive for! It was practically perfecto from the time I dialed in for reservations to the end of the meal. I was surprised when the staff asked over the phone, if the reservations were for any special occasion and they prepared a birthday cake for T which was a very nice gesture. There was a reminder call the day before to confirm on the reservations and it was polite as well. Throughout the meal, they were vigilant and the moment we'd finished our dish, it was promptly cleared away  but not before querying if we were done. And since I'm on the topic of service, I'll skip to the end of the meal where they brought out the cake and the waitress insisted on taking photos for us and even asked us to pose for a 'kiss' photo 😛 Incredibly friendly, sincere and warm.
The decor of the restaurant itself is rather simple. You feel as though you are in a nice dining environment but it's not too formal that you feel stiff and proper. The menu is straight-forward. There is only one offering – the set dinner. However, you can choose from each course and we spent awhile trying to decide on our orders. A tip – if you go with another person or so, try to order a different dish and share! We did just that and tasted 14 different dishes in total and they were –
Cold dish: Beef tataki with shaved parmesan and truffle mayo mosaic. Smoked duck breast on bed of greens with cranberry vanetta.
Side dish: gratinated escargots topped with yuzu butter. Stewed beef tendon with puff pastry.
Soup: crab bisque cappuccino style. Doubled boiled beef consomme.
Main: Beef tenderloin on Pu-Ye and granite hot stone. Duck confit with blueberry sauce.
Dessert: Dozo's freshly baked warm chocolate cake. Raspberry mousse with tarragon cream.
Drinks: Green apple mocktail (refreshing mix of apple, passionfruit and mint). Iced grapefruit glory.
Verdict? It was overall smashing and we had a few favorites of course. The coned shaped beef tataki is a must-try – loved the crispy texture and freshness of the dish, the crab bisque was absolutely yummers and truly resembled a cuppa coffee, opt for the beef tenderloin which had a subtle flavoring from the Pu-Ye, medium rare or however you want it, the duck confit was a big winner for us both – succulent, tender meat that fell of the bone, utterly rich and sinful and finally, I loved the molten cake. The drinks are a big hit too. Go for the cold selection – it's a very refreshing cocktail with crunchy bits of ice and a great roundup of the entire meal.
I reckon we will be back quite soon again, with the affordable prices, great service and food – what's there not to love?
Dozo
491 River Valley Road
#02-02/03 Valley Point Shopping Centre
Singapore 248371
+(65) 6838-6966

Opens:
Lunch: 1130am-230pm
Dinner: 530pm-1000pm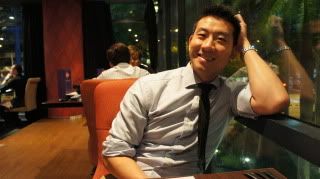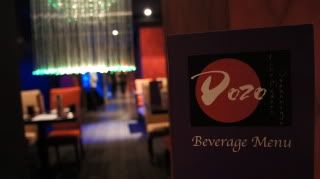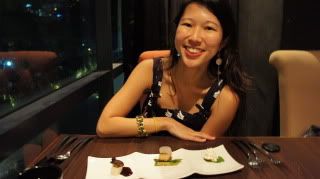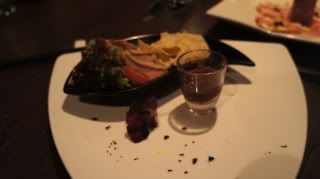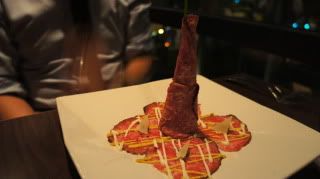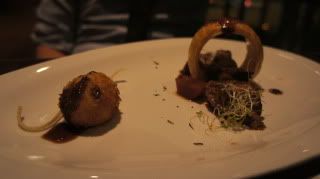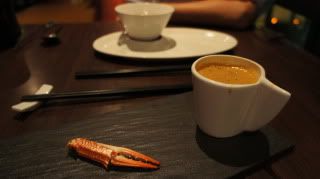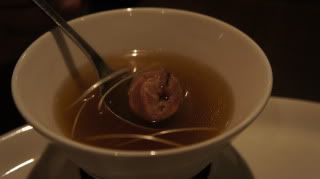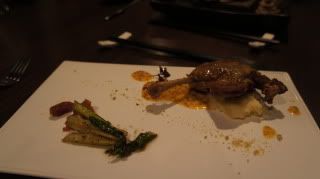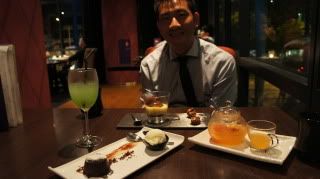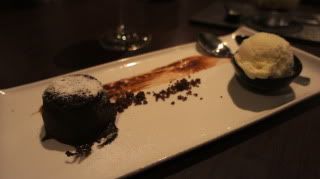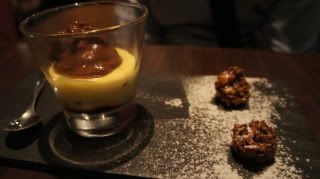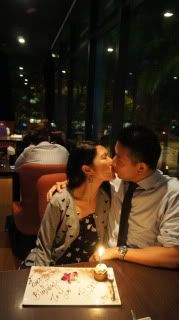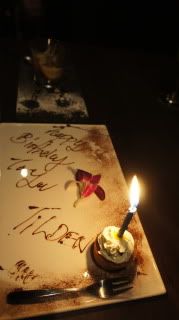 2 Responses to "Dozo"
zhing Says:
November 30th, 2011 at 16:11

happy birthday t!!!! and i love your cardi!

wanted to check with you if you have received any mysterious packages recently!

love ya!

xx

Andrea Says:
November 30th, 2011 at 16:38

Arw thanks! Not yet!!
Leave a Reply