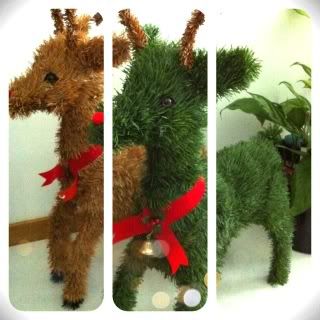 There wasn't a Christmas tree at my folks as my Dad donated ours some time back to the hospital. However, the place is still warmly decorated with some lovely festive ornaments. The two reindeers are my favorite!
What is a tradition that you've started at your own home? I think I will start some when I have kids of my own and have a bigger space. Meanwhile, here's some taken at my 'rents'.
And a couple more which I will share when I post pictures of our family Christmas Eve dinner!
Leave a Reply