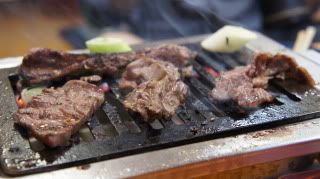 I literally saved the best post (of my June 2011 Tokyo travels) for the last! I took such a long time to document all of it down (well, almost all!), just in time before my next trip back to Tokyo uh next month 😛
There are so many must-haves or rather must-eat in Tokyo. Tofu, gyoza, ramen and the list goes on. But if I had to take a pick on one that is worth searching for. It's not commercialized, and frankly, we would never have found it have we not been giving a heads-up by W who also shared the secret item that you must order that isn't listed on the menu and it's a true gem. One that is known amongst the local and one probably not written in any guide book!
Sutamina-En is a yakiniku place that is situated on the fringe of Tokyo. It took quite a hike to get there. We took a train, good thing D had his phone to navigate us, and we were courageous to WALK all the way from the train station to the place which we literally found by sniffing our way there. You can smell it from a mile away and you just follow it through into the tiny village like place and join the queue which forms way before it opens. Almost everyone there are locals and a warning, if you go there, please don't wear your Sunday best. You'll be seated on tatami mats in cramped conditions and will smell like BBQ meat after the meal! BUT, worth it.
Sutamina-En
3-13-4 Shikahama
Adachi
Tokyo +(81) 03-3897-0416 Closed on Mondays and Tuesdays, cash only
Nearest train station is Oji Station. Cab over for approximately 10 minutes for 1,700 ¥  
The place is opened by a Taiwanese woman and her Japanese husband (or both are Taiwanese, I forget) and they've been living there for eons. They are very friendly and when they found out T is American Taiwanese, they told us that we MUST let them know in advanced in future so that we can get a special rate and the best meats! If anyone goes there in future, just show them our picture (taken with them) and say you've heard this place from me and am a friend and you might just get a special deal
So what to order? Plates and plates of beef. Go for the premium cuts. It's so worth it. Premium wagyu beef, buttery and melts in the mouth. Also, it's not on the menu and made in limited quantities daily and takeaways aren't allowed, request for the collagen soup. Its' friggin' good and robust with flavors. The tofu dessert is a nice round up to the meal and yuzu shochu/choya is a nice alternative to beers (I don't drink beer so that's what I had).
I think no amount of description will do justice to how great and fab the beef is so just go try it and I promise you won't be disappointed! I'm so glad Z and D will game to search for this yakiniku place with us and indulge in our food adventures 😛
That concludes Tokyo, next up – SAN FRANCISCO!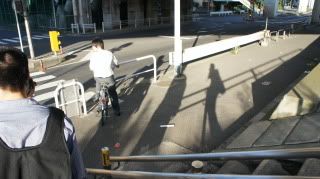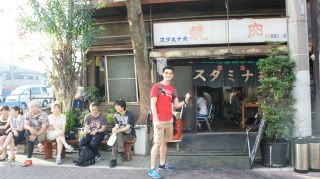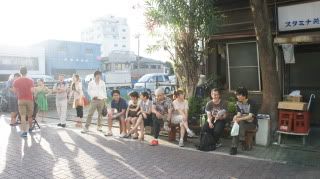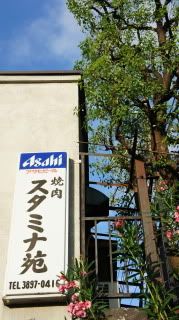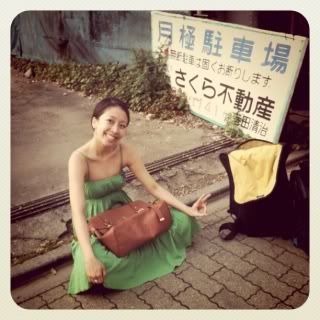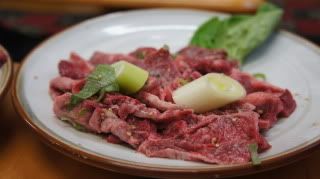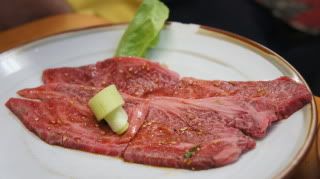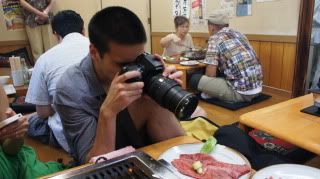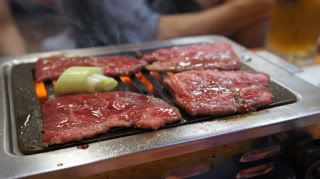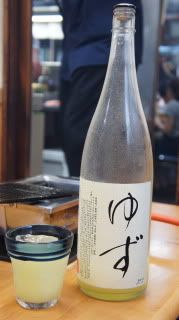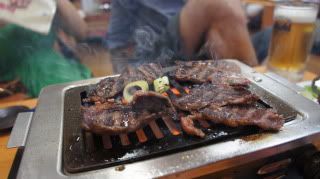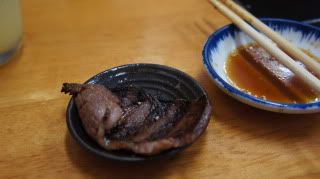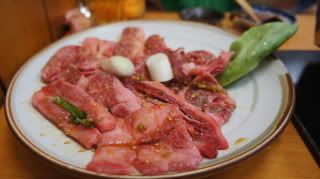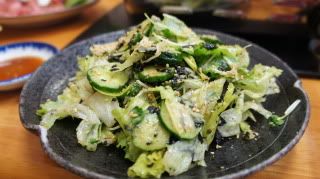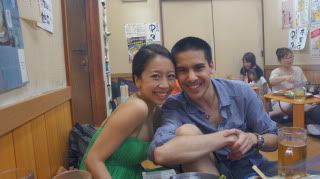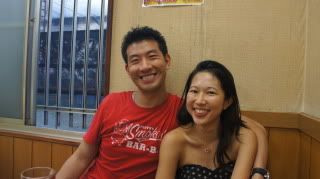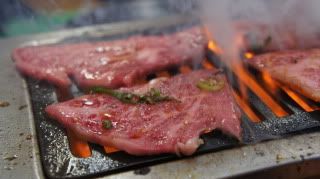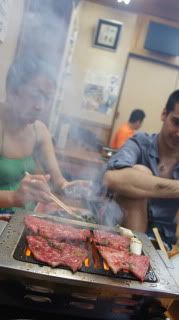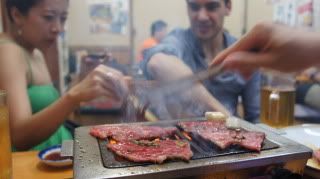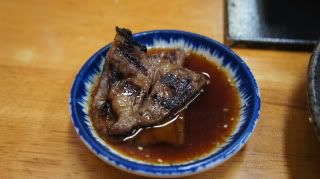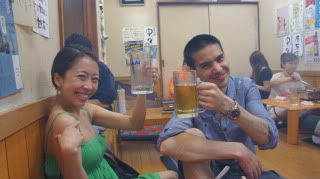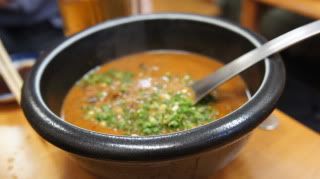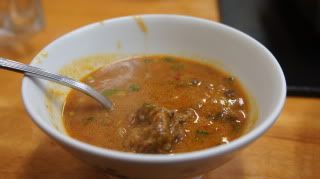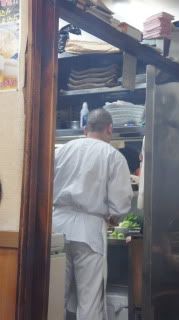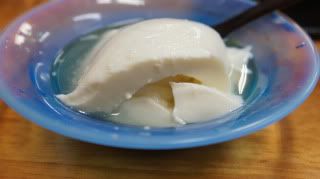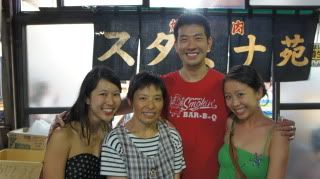 One Response to "Sutamina-En"
» thebokeeffect.com Says:
April 6th, 2012 at 06:58

[…] T, he told him that he and Z discovered a new yakiniku place which was good and not as pricey as Sutamina-en. We were looking forward to that meal and when the day came to check it out, it was almost perfect […]
Leave a Reply