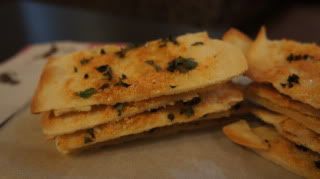 Thyme and rosemary are two of my favorite herbs to use. The smell is distinct and aromatic and it adds a beautiful punch to dishes. The combination of honey with sea salt and thyme might sound queer but trust me on when I say this – it's probably one of the best combos and I'm even thinking of replicating honey, thyme and sea salt as an ice cream flavor.
The sweetness from the honey balances the pleasantly salty flavor from the cheese and the sea salt somehow brings everything together, enhancing the best flavors of each. As for the thyme, it adds a very distinctive yet delicious flavor to an otherwise standard crispy bread recipe.
Crispy flatbreads can either be eaten alone or as a side with cheese and fruits, with mains like chorizos, soups and pastas and these especially, will be a repeat item on your menu I'm sure!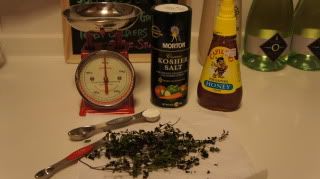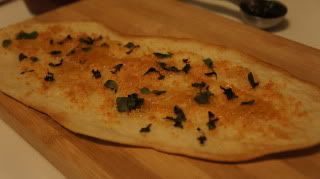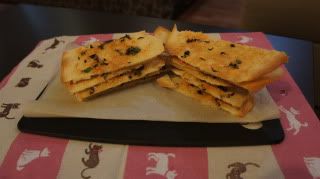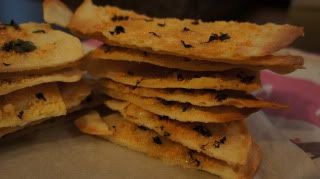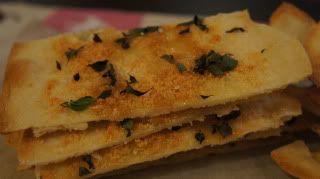 Honey, Thyme and Sea Salt Crispy Flatbreads (serves 4)
Ingredients:
1 3/4 cups all purpose flour
1 tspn baking powder
3/4 tspn sea salt
1/2 cup water
1/3 cup olive oil
2/3 cup grated Parmesan cheese
Honey for drizzling
1 tbspn fresh thyme leaves
Flaky sea salt
1.  Preheat over to 230°C/450°F with a baking tray.
2. Whisk flour, baking powder and salt in a medium bowl. Mix well.
2. Make a well in the center and add the water and oil. Gradually stir in the flour with a spatula until a dough forms.
3. Knead dough gently on a surface 4-5 times. Dough will feel oily so you do not need to dust the surface.
4. Divide dough into 4 rolls and roll 1 out on a sheet of baking paper into a longish and irregular shape. Ensure dough is rolled thin.
5. Baked rolled out dough pre-heated baking tray and bake for about 5 minutes or till lightly golden.
6. Remove tray from oven, sprinkle semi-cooked dough with 1/4 of the grated cheese. Bake for an additional 5 minutes or till browned at the edges.
7. Remove flatbread and drizzle with honey (~1tbspn per flatbread) and sprinkle with sea salt and thyme leaves.
8. Cut each flatbread into 4 sections with a sharp knife.
9. Repeat steps 4-8 for the remaining 3 rolls of dough.
10. Best served warm.
* Flatbreads can be stored in an airtight container for 2-3 days. If you want them to be more freshly made, bake the flatbreads with the cheese for a minute less and only add on honey, thyme and sea salt before serving.
** You can also make Rosemary flatbread using the same recipe and method and using a tablespoon of chopped rosemary and omitting the Parmesan cheese, thyme and honey. Before baking the dough, brush the top with olive oil and press rosemary leaves into it and baked it together.
Leave a Reply