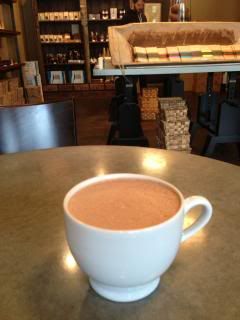 I'm so in love with Cacao that I'm writing about it twice. AND, I do want to bring this entire store back home. I don't even want to think about how much I've spent in this shop – buying gifts, indulging in chocolate shots and cuppas but seriously, I don't think I can go back to drinking standard hot chocolate now. This is simply too good.
So here's the break-down.
The chocolates at Cacao come with a higher price for a good reason. I spent an afternoon sampling quite a number including a foie gras infused chocolate which sounds completely ludicrous but is insanely aromatically delish. Rich and delicate in flavors at the same time – it was mind blowing. There must be around 50 types of chocolates in this store and strangely, this is also where I've developed a keener preference in dark chocolate. I've always been a milk chocolate fan but the dark here is so good and pure, I've developed a new palette for it.
The locally produced chocolates are good. Most are made of pure cacao and you don't need a lot to satisfy a craving. I can't even pin down a favorite but most of the salty dark chocolate with cocoa nibs are good, the truffles – pricey at USD$3 per piece is quite worth it (hazelnut OMG) and I think this is the place I'll miss most. Well, maybe West Elm and Sur La Table too
Next. The hot chocolate. I've probably gone through the entire menu. For days when I need a bit of chocolate to charge up the system, I will pop in for a USD$2 shot (2oz)of Rivoli Dark Drinking Chocolate (72% Ecuadorian). It's insane I tell you. A close favorite is the Cinnamon-infused Dark Milk Chocolate (49% Venezuelan milk chocolate and 65% Venezuelan dark chocolate). It's creamier and not as thick as the Rivoli but has a robust full flavored taste. Both are available in a standard 7oz serving for USD$5. Cheap by Singapore standards for darn good quality hot chocolate. Can I bring this store home please?
You can also get 3 shots at USD$6 which include the two mentioned above and a spicy dark drinking chocolate (72% Ecuadorian dark chocolate blended with milk, cream and infused with cayenne pepper, smoked paprika and ginger). This was the only shot that I didn't sample as I've chili allergies. So I can't comment on it but I hear it's as good.
There's another list of drinking chocolate that is lighter in taste, less rich but still as good. I've tried the milk chocolate with soy, the dark and both are good but for true chocolate lovers and those that want something completely decadent and thick, go for the ones found in the shots.
I'm really going to miss this place and shall endeavor to visit it every time I'm here for meetings. I'll admit I've now become a chocolate snob and if you know how much I love my chocolate, you will understand the obsession. I bought the brown bottle of cacao nibs to make the drinking chocolate. The recipe is available online and I can't wait to try it out. It probably won't be 100% replicated but I hope, close enough. It doesn't come cheap at USD$25 a jar but I love the bottle which will land up being recycled as a vase when I'm done with it.
So if you ever visit Portland, please please please visit Cacao. So far, all my friends who have swung by, love it just as much.
Cacao
414 SW 13th Ave
Portland
OR 97205
+(1) 503-241-0656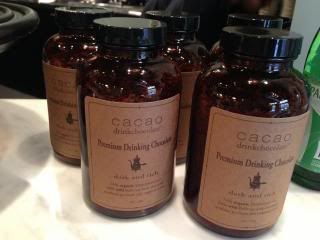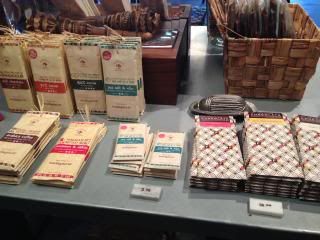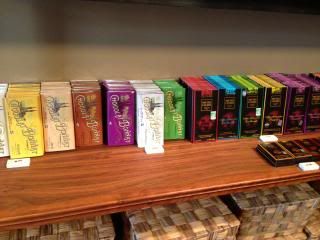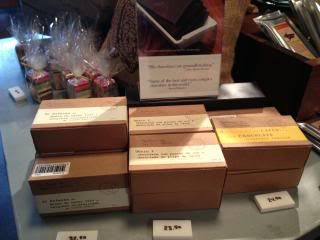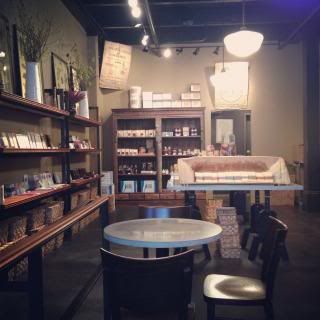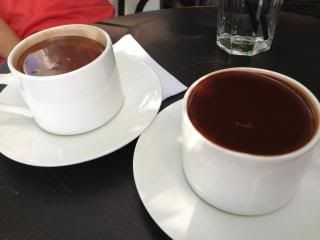 One Response to "More about Cacao"
Department of Caffeine Says:
September 10th, 2013 at 06:46

[…] the full rich flavor of how a good hot chocolate should be. It tasted thin and a far cry from Cacao. I'll skip it the next time. The food though, is something worth returning for. What blew me […]
Leave a Reply