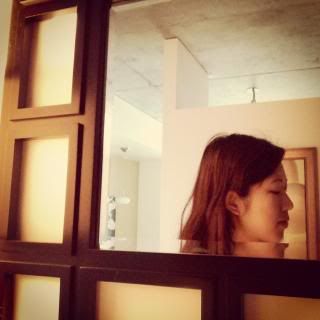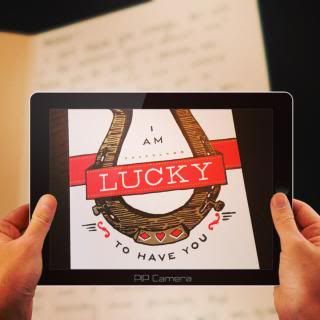 It's kinda late right now here and in between waiting for the laundry to be done and having to do a little bit of work later on, I decided to post a few random thoughts.
The first picture is going to remind me of the very beautiful apartment that I was fortunate to stay in for this duration. There is a lot to love about it and one of it is the extremely raw and industrial yet modern design of it. The ceilings are rather high, constructed deliberately in concrete with scribbles and markings left un-erased. Probably measuring markings made by the people who built this building. It is one of those places that you feel immediately comfortable and at home with. Though it's been a short stay, I dare say I will miss this place very much.
…
Sometimes the most precious gift is a handwritten card with heartfelt thoughts that make you want to tear. When you do something and expect nothing back in return and just don't have any expectations, the reward is ten, no hundred fold when it comes back in full circle, deeply appreciated. These are the memories that I hold close to my heart and are hard to forget. Even if I tried
…
Some of the good things in life are meant to be shared and shout about so here's sharing two sites that I find inspirational. My friend, also called A, is someone that I somehow 'met' over the www. It's always funny and lovely how the Internet connects like-minded people and friendships are formed. If you follow her space, you'll be familiar with her multiple talents. That woman has a natural flair for hosting parties, cooks (you should see the roasted chicken that she does – it will probably convert vegetarians), writes well and above all, is incredibly smart, fashionably stylish and grounded. She's recently launched a new initiative which I simply have to shout about. I don't want to spill too much because I want you to hop over and check it out for yourself but in a nutshell, if you are a fan of wedding sites like 100 layer cake and more, I'm confident you'll enjoy her new project.
The next site that I want to share was introduced to me by my friend E who coincidentally owns Flock. Yes, I am shamelessly promoting her fabulous cafe here but this girl has watched me grow up since I was an awkward teenager and is a dear friend of my sis. So E has a talented friend who is the author behind the beautifully written and photographed site – Framing Plates. It reminds me of Smitten Kitchen, Sprouted or Roost – I'm sure those that love food styling, cooking and photography like I do will be familiar with these sites. Check it out – you won't be disappointed.
That's all from me. Enjoy the weekend ahead. It's been gloomy and raining here in Portland but it's not going to be a damper on my mood for sure!
Leave a Reply