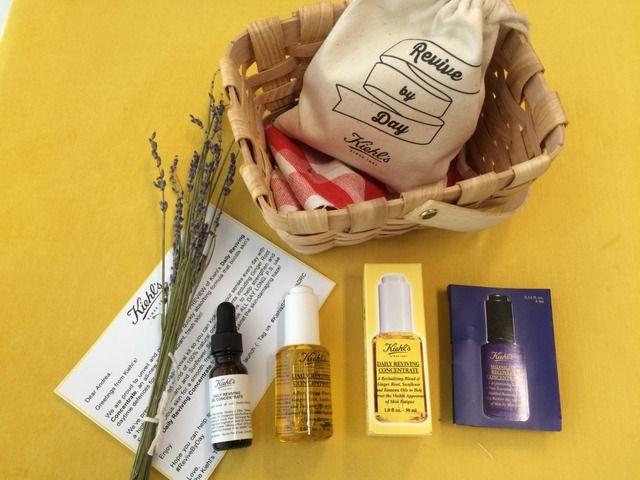 Earlier this year in April, Kiehl's launched the Daily Reviving Concentrate, a lightweight facial oil for daytime defenses. When it comes to beauty facial oils, Kiehl's is actually not new to the game. 5 years ago saw the launch of a very successful best-selling Midnight Recovery Concentrate. For most of my friends that use Kiehl's products, the majority use the Midnight Recovery Concentrate with rave reviews.
I've been using the Midnight Recovery Concentrate for awhile now and only do so at night as it is rich. The Daily Reviving Concentrate was developed based on research that showed how different our skin behaves during the day versus at night. During the day, the skin is fatigued defending itself from the environmental stress and oxidation. At night, while you are asleep, the skin works to repair what has been damaged during daytime.
The formulation created by Kiehl's chemists consists of 100% natural origin ingredients. The blend of essential and botanical oils work to support the skin's natural defense system resulting in visibly improved radiant skin over time. Ginger root oil, sunflower seed oil and tamanu oil work together to protect the skin cells from the harsh sun-rays, stimulate the production of collagen and elastin, increase skin hydration and smoothness and reduce skin inflammation and redness.