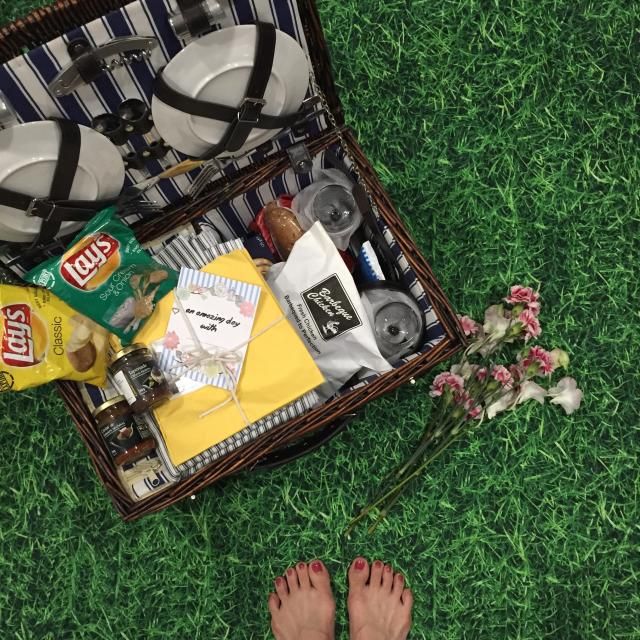 Some months back, I asked my girlfriends if they were up to do a picnic. I think it all started in Japan when E and I were talking about picnic baskets. Coincidentally, I got this realistic looking grass picnic mat and was dying to use it.
Lucky me was sent over a picnic basket from Heavens Bloom (they're also doing a giveaway here ) and you might have seen the shout-out over at my Instagram . So while we couldn't make it in time to have the picnic with the goodies, I did manage to invite two friends over for an impromptu movie night with a 'picnic' in my living room – it looked pretty legit with this grass mat 😛
The following week, I did have my picnic and I lugged the basket along and it was fun just watching the kids playing and we tried to grab bites here and there with the wind blowing and kids creating havoc around us. I think we were all picnic newbies and brought way too much food BUT, I think the company really counted and we all had fun and it (to me) was a big success 😛 More to come, it's just a good excuse to get out and enjoy life a little at a slower pace.