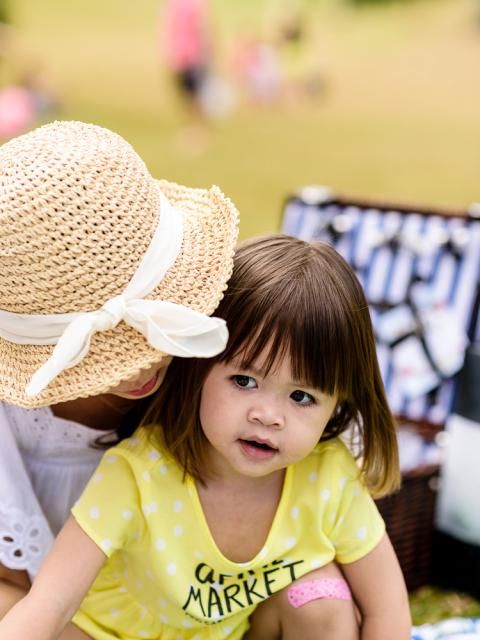 I received these five gorgeous well-captured moments in my inbox the other day and I couldn't be happier to have these digital moments to keep and treasure. Memories live in your heart and mind but photographs be it in digital or print helps preserve the magic of it. And while Colette might not remember these moments in future, her silly godma or Auntie Andrea will always do. I love watching kids grow up. You start to notice the little quirks and uniqueness of each. Like Blake. He tiptoes when he walks, he has an ever ready grin and smile that lights up your heart. His eyes light up when he see food :P, he's cheeky, he's kind hearted and he's a beautiful reflection of my two dear friends Zhing and Daniel. And then of course I notice the little things in Colette which her parents probably already know but it's new to me and I learn new ones each time I see her.
When she stands, she sticks her butt out – it's the cutest sight ever. When she's really happy, she throws her head back and laugh, big laugh, eyes crinkle up, big grin and it's always followed by continuous giggles. When she's tired, her mood dips and she will ask for her pacifier and bunny. She pushes me away when she's upset with me. She doesn't like me to pay too much attention to her little brother. She shows me a different side when I'm alone with her. She's shy when there's too many people around. She's super OCD – people should wear shoes when outside period. Her hair smells nice and she never stinks even when she's sweaty or hasn't showered 😛 She's in her best mood after eating chocolate, drinking chocolate, after a good nap. Her Daddy is her hero – her eyes light up when she sees him. Her mommy is her protector and comfort actually, her ma ma too. She loves her brother and Nara. She loves music and bobs around to it. She's a smart cookie. She loves pink and lilac. She's a girly girl. I think she lets me dress her because she knows that I'll play peekaboo toes and fingers with her when I pull on her leggings and top. She's a food junkie like me – chocolates for meals are fine. She doesn't like the icing/frosting on top of cupcakes.
You see, that's why I try to always spend time with her. Because that's when I get to know her.
It's funny how five photos brought out so many memories huh? But that's what they are meant to do after all.