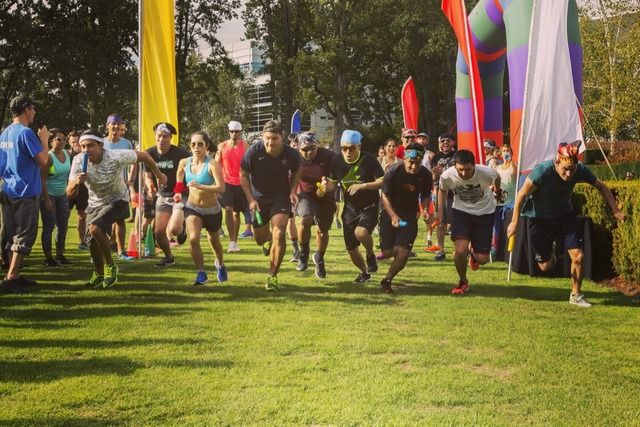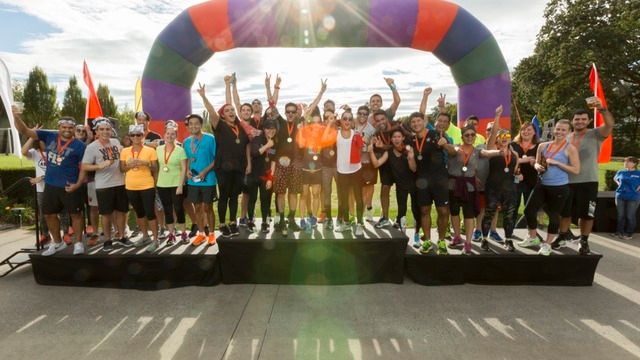 Portland in September can be surprising. Most of the time, you'll land up having the lovely tail-end of summer where the temperature is just perfect and that spot of sun and clear blue skies. There were days where it was chilly though the sun was out and strong but no complaints because from what we are experiencing right now here in Singapore… -_- The best part? It didn't rain! Quite rare for Portland.
We had a great mini Olympics day and I surprised myself playing badminton (we even won by 2 points!), fared terribly at basketball and golf and javelin and well, I'm not really as sporty as most think I am.. the last segment was a 3 men running relay and well, it was based on speed so I told the guys to go ahead. However, most were injured from the previous competitive efforts at football etc, and I was left to run. Okay fine. Never mind that I was not wearing my usual running shoes, or didn't have my proper sports sunglasses and haven't run in ages. In all good Nike spirit – Just do it. So I asked who was going to start off the relay and the two guys said I can do it. Uh really? I reminded them that it was a race of speed.. there was no way that tiny Asian me can even keep up to the big boys. I landed up running the first leg, yep, I was the only girl. Check out my game face there, it was so daunting. The whistle blew and the guys sped off and I tried so hard to keep up. I was left behind quite quickly but what was cool was that everyone was cheering for me – 'cos I was the only girl. I didn't give up. That was what matters. I came in dead last for my leg but my team didn't finish last
I earned respect. People came up to say good job and I had guts to do it. The big surprise was when my team won overall, first place baby! So we each earned a pair of customized kicks. Team effort for the win, that's what I love about sports. You never know how far you can push yourself too. Even if you don't win, there's a lot to gain just by trying.