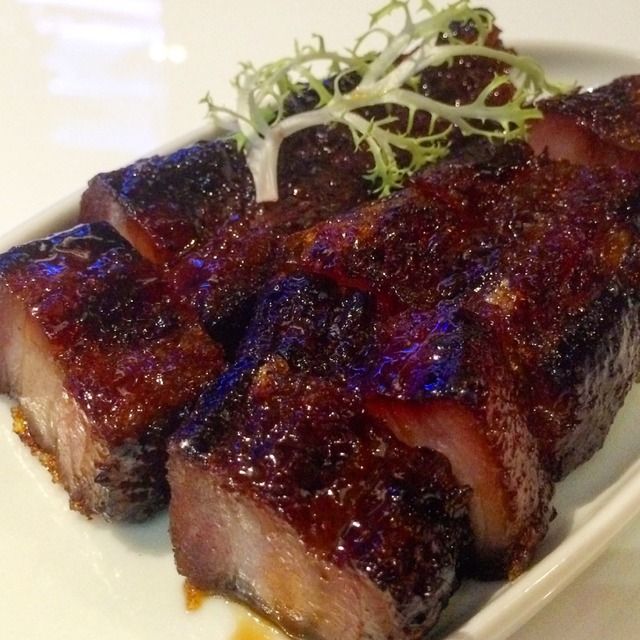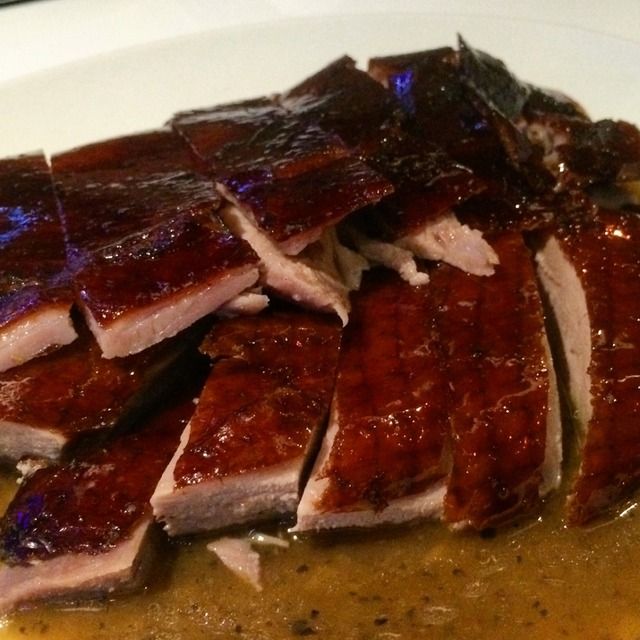 I might really have found the best char siew in Singapore. It is a bit of a bold statement but just look at the picture above.
My favorite char view rice used to be at a coffee shop at Enggor Street. I am not sure if it still exists, but I do remember that it used to sell out by 1pm daily. The char siew was the kind that was charred nicely and came accompanied with thick black sauce.
I've been seeing the Mitzo char siew photographed on Instagram regularly. So when I met Z for dinner and she asked me to pick a place, I suggested this. It felt strange that the restaurant was pretty empty – perhaps it's more popular for brunch. Having said that, no complains really.
I can't recall what else we ordered but they were all pretty good. The definite top two favorites which I'll return any day for are the char siew and truffle duck. The char siew is so crazy good, I don't even know how to describe it. It's charred to perfection and the edges are caramelized such that it tastes a tad sweet. The pork is marbled with just enough of fats to make it tender and juicy and it literally melts in your mouth. I could seriously just have that serving on my own with rice. As for the truffle duck, while it sounds strange, it worked well. Slightly on the salty side, it definitely needs some rice to go with but nonetheless juicy pieces of meat.
Seriously need to return for the char siew soon..
Mitzo Restaurant & Bar
Level 4 Grand Park Orchard
270 Orchard Road Singapore 238857
+(65) 6603 8855
Opens: Mon-Thurs, 12-230pm, 630-midnight, Fri-Sun, Public Holidays and Eve of PH, 12-230pm, 630pm-1am