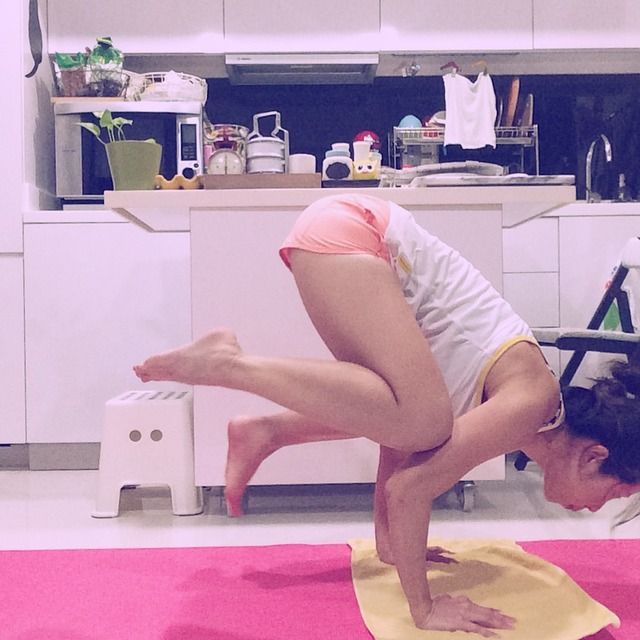 A couple weeks ago, Nike Women launched a campaign called Better for It #betterforit. I love the campaign because it was reflective of how women often tell themselves that 'I can't' and somehow get motivated to turn the 'can'ts into 'cans'. I love the notion that being strong, lean and fit is the new skinny. Truth be told, I'd rather be lean and fit versus just skinny but all flabby and fatty on the inside. Perhaps it doesn't apply to everyone. Not everyone gets a high or the 'I feel good' feeling post-workout. For me, I love working up a good sweat, I hate it when my muscles are quivering and I'm on the brink of giving up. It's always getting past that barrier and trying to do the best out of it. The post feeling is always A-M-A-Z-I-N-G.
Almost two months back, I convinced my colleague to get onto the Kayla Itsines program with me. I couldn't have chosen a better workout partner. We motivate each other and have been keeping to it even during our hectic travel schedules. We got up at 5am to workout and give each other wakeup calls. I've been waking up earlier to get in the workout and it's so tough to physically drag myself out of bed. But so far so good. Though I don't see drastic changes in physical tone, I am definitely feeling stronger. It's been easier on the runs or in yoga classes and I am determined to finish the program. I've set goals for myself after this program is completed so I'm hoping to keep it up.
I've realized that once a week yoga is not going to get marked improvements in either flexibility or inversions, I'm trying to see how I can make it down to the studio more regularly. I often think to myself, there is so much to do in life. I don't have enough time to run, yoga, strength training and that's just working out. So it baffles me when people find their lives boring. On the other hand, I've also learned to not waste time on doing things that I'm not really interested in. For example, spin classes, cycling, kickboxing and swimming. So when people lament that running is so boring but it is the fastest way to lose weight, my reply is – find another sport. You're doing it for the wrong reason and it won't be sustainable. Whatever you choose, the aim should be to get better, an inch towards your goal (whatever it may be) and slowly but surely, I promise, you'll get there.
Views reflected here represent my personal opinions and are not reflective of my company's